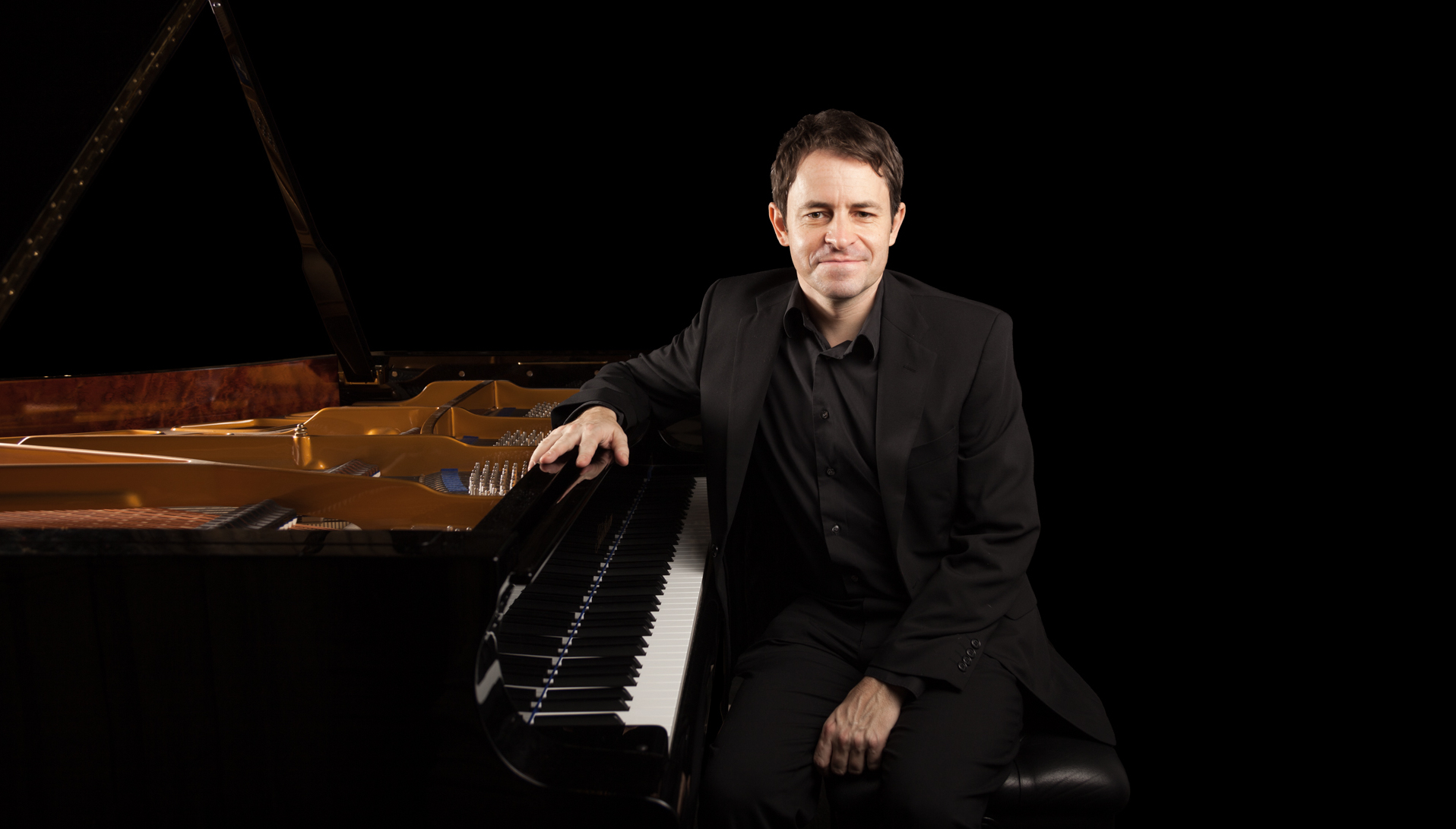 Biography
James Brown began his formal musical training as organ scholar of Girton College, Cambridge University, before continuing his studies at the Geneva Conservatoire, Switzerland. Following two years working as an organist and pianist in Texas, USA, James returned to the UK, and currently lives in Oxford, where he combines his work as a classical pianist and accompanist with being Organist of the historic University Church of St Mary the Virgin, with its professional choir.
As a recitalist James has given solo concerts in the USA, Belgium, Switzerland, and the UK, and performed on both BBC television and radio, and on several commercial recordings. For several years James has performed on the Swan Hellenic and Fred Olsen cruise lines and has travelled to many destinations all over the world, both as a solo pianist as well as accompanist to the cellist Austen Scully, the clarinettist, Rhodri Morgan, and various opera singers.
For Swan Hellenic James is also pianist and leader of the opera quartet Opera del Mare, which regularly appears onboard for concerts and choral workshops. He is responsible for booking the classical musicians as well as choosing the programme content which is tailored to the destination of each cruise.
As an accompanist James has played for many classical musicians of note including the singers Sarah Connolly, Rodney King, and Ed Lyon, and the trumpeter Crispin Steele-Perkins, as well as a recent residency in Darjeeling, India with award winning cabaret artist and singer, Sarah-Louise Young.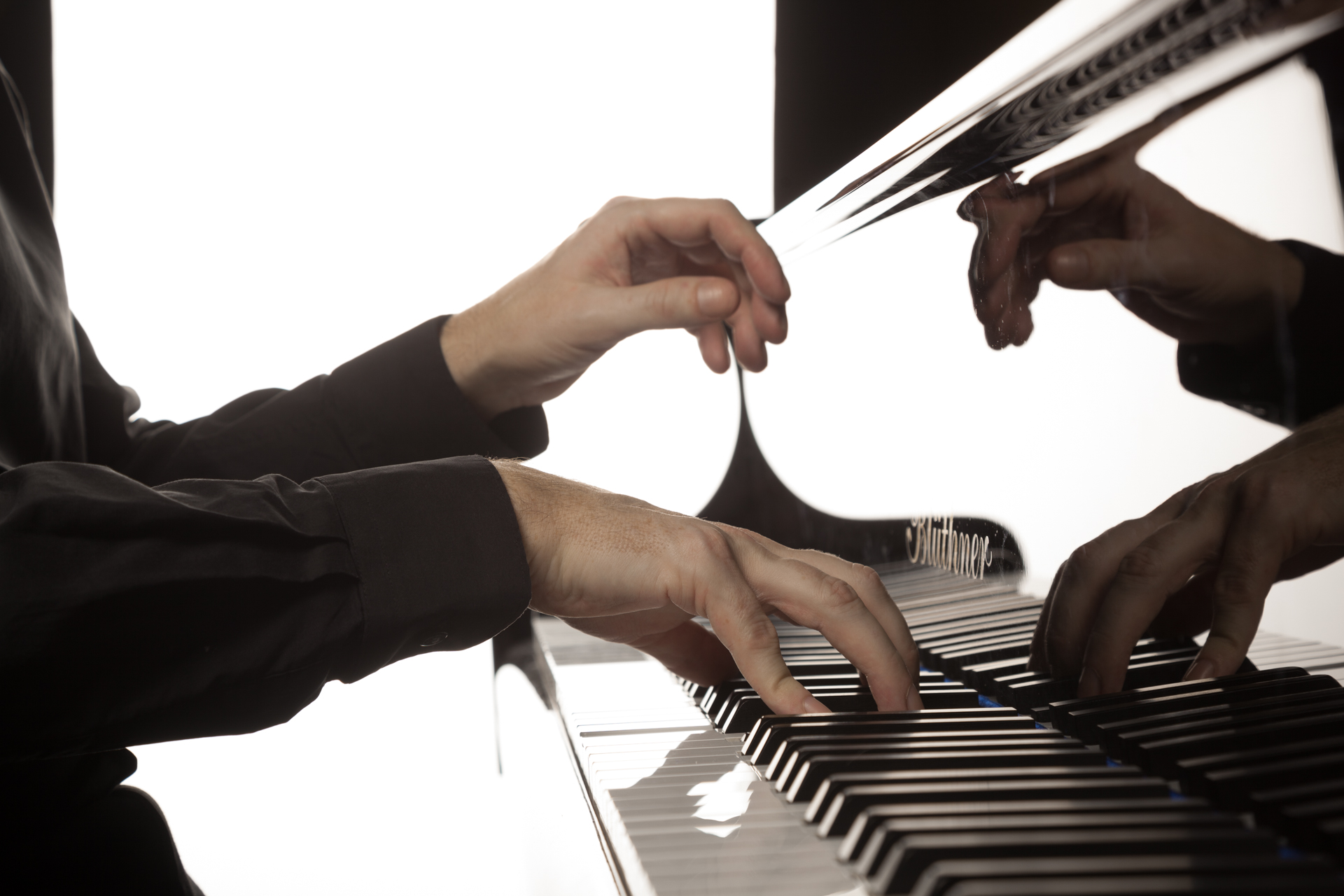 Programmes
Browse through these sample programmes from recent cruises.
Solo Piano
| | |
| --- | --- |
| Debussy | Reverie |
| Chopin | Nocturne in E Minor |
| Chopin | Waltz in C Sharp Minor |
| Faure | Improvisation |
| Grieg | Peer Gynt Suite No. 1 |
| Aaron Copland | Saturday Night Waltz, from 'Rodeo' |
| Schubert | Scherzo in B Flat Major |
| Charles Wesley | Variations on 'God Save The King' |
Cello and Piano
"The Romantic Cello"
Highlights of cello repertoire from the 19th century
Camille Saint-Saëns

Allegro Appassionato

Franz Schubert

Allegro Appassionato
i. Allegro moderato
ii. Adagio

Felix Mendelssohn

Lied ohne Worte (opus 109)

Antonin Dvorák

Klid – Waldesruhe ("Silent Woods")

Robert Schumann

Träumeri
Operatic trio
Songs of the Sea
| | |
| --- | --- |
| Mozart | Soave sia il vento (Cosi fan tutte) |
| Elgar | Where Corals Lie (Sea Pictures) |
| Britten | Tom Bowling |
| John Ireland | Sea Fever |
| Kurt Weill | My Ship |
| Hely-Hutchinson | The Owl and the Pussycat |
| Sondheim | By the Sea (Sweeny Todd) |
| Gilbert & Sullivan | Fair Moon to Thee I Sing (HMS Pinafore) |
| Gilbert & Sullivan | The Pirate King (The Pirates of Penzance) |
| Gilbert & Sullivan | Never Mind the Why and Wherefore (HMS Pinafore) |
Clarinet and Piano
The Classical Clarinet
| | |
| --- | --- |
| Baermann | Adagio |
| Mozart | Concerto 1st and 2nd movements |
| Saint Saens | Sonata 1st movement |
| Bach/Gounod | Ave maria (encore) |
The Clarinet Virtuoso
| | |
| --- | --- |
| Weber | Concertino |
| Jorg Widmann | Fantasie for Solo Clarinet |
| Giampieri | Carnival of Venice |
| Brahms | Waltz in A flat (piano solo) |
| Brahms | Sonata in F Minor 'Vivace' (4th Movement) |
| Rimsky Korsakov | Flight of the bumble bee |
The Easy Listening Clarinet
| | |
| --- | --- |
| Ravel | Piece en forme De Habanera |
| Saint Saens | The Swan |
| Handel | Largo (Xerxes) |
| Debussy | The girl with the flaxen hair |
| Massenet | Meditation |
| Satie | Gymnopedie (Piano solo) |
| Schumann | Traumeri |
| Benjamin | Jamaican Rumba |
| Carmichael | Georgia On My Mind |
"A mid-Atlantic crossing"
| | |
| --- | --- |
| Finzi | Selection from Five Bagatelles |
| Gershwin | Summertime |
| Acker Bilk | Stranger on the Shore |
| McDowell | To a wild rose (Piano solo) |
| Horowitz | Sonatina second movement |
| Reade | A Victorian Kitchen Garden |